A new way to manage referral groups
ChamberForge makes it extremely easy to track referrals, manage data, increase engagement, and uncover hidden insights for referral groups.
Try ChamberForge for your chamber of commerce for free today.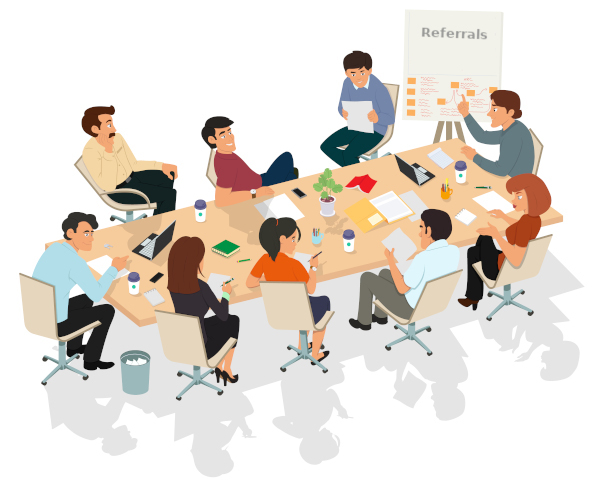 Our Customers
A new way to manage referral groups
Save time. Drive engagement. Uncover insights.
Save hours of manual work
Your time is valuable. Ditch paper slips and excel spreadsheets. ChamberForge will save you tens of hours of work per month with consolidating and managing referral data.
All data in one location
All data associated with your referral group including referrals, 1-to-1s, guests, and attendance is in one centralized location. No more digging through different tools and locations.
Track member activities
Each member's referrals, 1-to-1s, and other activities are recorded and tracked automatically as members interact with one another which has traditionally been done by a single staff.
Uncover hidden insights
Understand your members - generate various reports to identify trends and uncover insights to help with marketing campaigns, membership drives, and networking events.
Promote common goals
With a shared dashboard for all members to use, ChamberForge brings your referral group together and promotes common goals and shared sense of responsibility of helping one another.
Improve transparency
Promotes transparency and accountability by making all member activities visible to one another. Everyone has same access to data and reports.
ChamberForge is a member of ACCE
ChamberForge is proud to support the chambers of commerce through Association of Chamber of Commerce Executives (ACCE).
"ChamberForge has been a great tool for our referral group! From tracking referrals to contacting other members, ChamberForge has upped our productivity. As the president of our group, I love the reporting tools and how we can get snapshots of how we're doing. Having all of this info at our fingertips has really helped our group grow!"
Phil Brinks
President of the Sioux Falls Referral Network, Sioux Falls, SD
"ChamberForge has had a significant impact on [neXco's] efficiency and productivity...neXco is planning to grow significantly over the next few years and will need a reliable tool to help us with this growth effort. ChamberForge has proven to be a reliable partner..."
Albert Wu
Chief Operating Officer, neXco National, Reston, VA
Case Study: neXco National
Learn how neXco National, a private networking organization based in Virginia with over 12 chapters, adopted ChamberForge to save time and improve efficiency and productivity.
Read Online
Download PDF
Ready to get Started?
Start your free 30-day trial today.
ChamberForge plans start at $30/mo per group.
No contract required.
Get Started