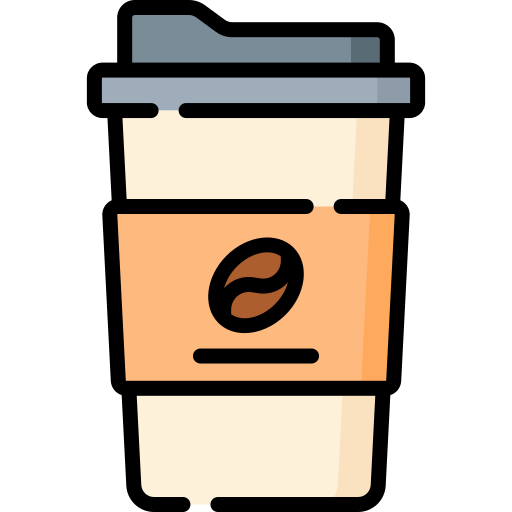 Do you want to say "thank you" to the person who gave you a referral? How about buying them a cup of coffee? We just added a new feature that exactly does that.
"Give a Coffee" is a new feature now available to the ChamberForge community. With this feature, you can buy a coffee, one to five cups at a time, to whoever sent you a good referral, made a key introduction, gave you invaluable tips and support during 1-to-1, or simply helped you grow as a professional . When you buy a coffee, you are sending a few dollars to that person as a token of appreciation.
So how does it work?
There are different ways to buy a coffee. A good place to start is a referral that recently converted to business for you. After a referral is converted to business, you will now see a message on that page that will ask you "Would you like to buy a coffee to say thank you?" When you click on the link, it will ask you how many cups of coffee you can buy. You can buy one cup or up to 5 cups at a time. Once you choose the amount, you provide the credit card information and complete the transaction.
1 cup = $5
2 cups = $10
3 cups = $15
5 cups = $25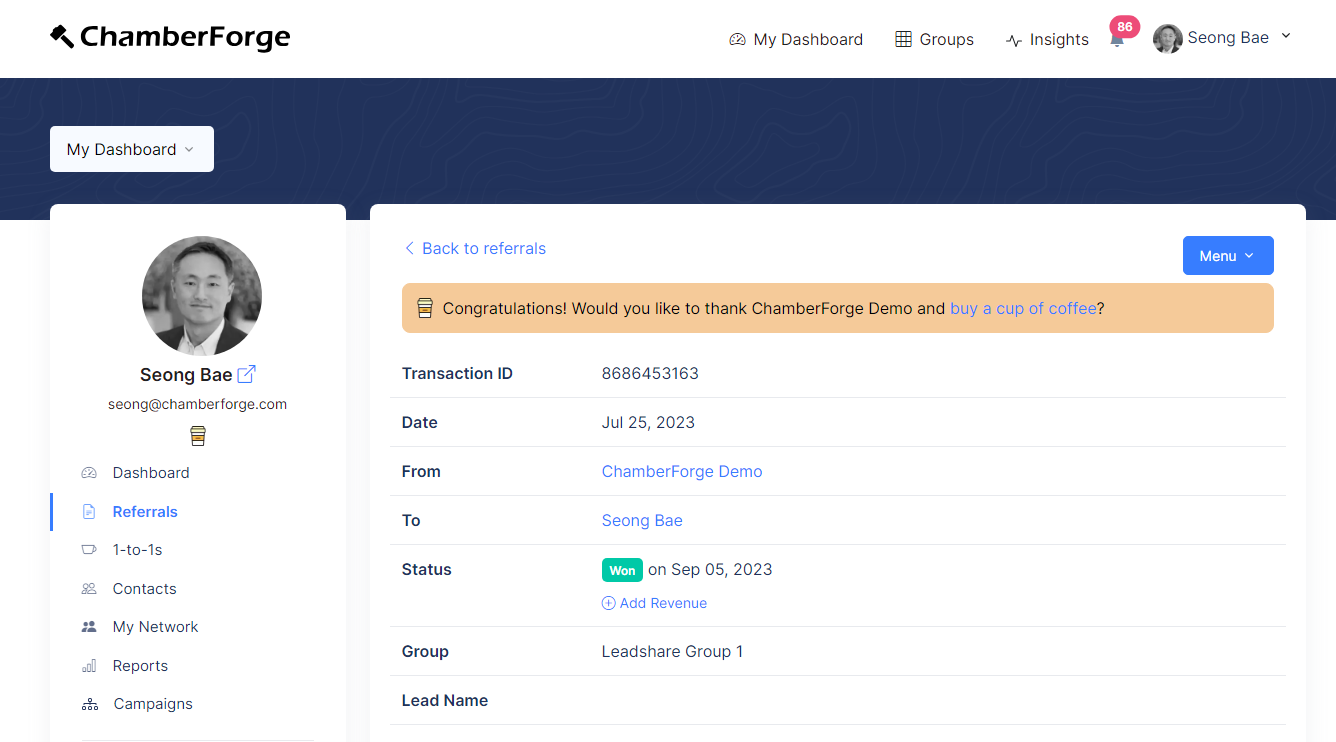 The recipient of coffee will get a notification email saying that they received coffee from you. If they haven't done so, they need to create an account with Stripe - our payment processing provider - and link it to their account on ChamberForge. Once that is done, the fund will be deposited to their bank account through Stripe and they can enjoy a delicious cup of coffee, thanks to their support to you.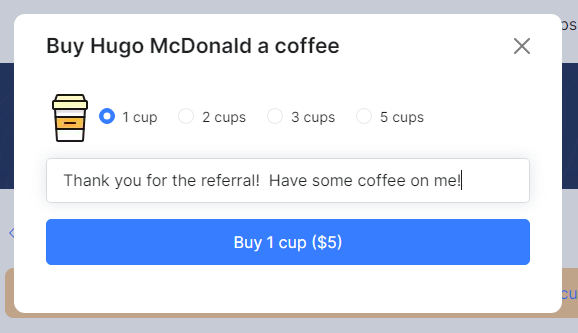 "Give a Coffee" is available to everyone regardless of whether you are in a group or have a paid subscription. But please note that there are fees when buying a coffee to cover the credit card transaction fees and maintenance fees.
Fees are:
$0.50 on 1 coffee
$1.00 on 2 coffees
$1.50 on 3 coffees
$2.50 on 5 coffees
Receiving Coffee
If you received an email saying that you received a coffee, you need to set up an account with Stripe in order to receive the money. You can do so by going to My Account and then the Payment Method tab on the ChamberForge portal. On there, under the Payout Method section, click on the Stripe button to create Stripe account and link it to your ChamberForge account. Once this is done, every time you receive coffee, the fund will automatically go to your Stripe account through ChamberForge. Then, depending on how you set up your Stripe account, the funds can be deposited to your bank account.
If you receive coffee and your account is not set up with Stripe yet, the funds will be held at ChamberForge and will automatically transfer to your Stripe account once it is set up.
Only available on web for now
This feature is currently only available on the web. We are currently assessing whether adding this feature to mobile apps makes sense with higher fees from Apple (30%)
We hope that you find this feature helpful in building deeper relationships within your network - a small gesture of buying a cup of coffee as a token of appreciation can be fun and go a long way we believe.